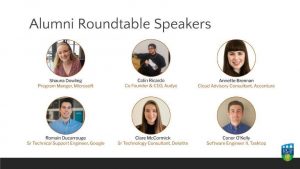 In November 2020, we had the amazing opportunity to invite some MSc and BSc UCD Computer Science alumni back to our Alumni Round Table virtual event. We were joined by Shauna, Annette, Clare, Colin, Romain and Conor. Our alumni gave incredible insights into getting your first job, moving locations, moving jobs, and how social issues are being dealt with in the workplace. We'd like to thank all of our alumni again for giving us their time!
Shauna Dowling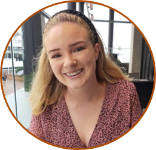 Shauna, after graduating from UCD Computer Science in 2016, completed a Masters in Supply Chain Management at UCD Smurfit in 2017. She has been working in Microsoft since then in a number of different roles both in Finance and Engineering. While working as a Tax and Trade Technology analyst she was the global reporting and analytics lead for Microsoft Trade. She has recently completed a postgraduate in Data Analytics from the National College of Ireland. Having moved to Vancouver in Feb 2020 she moved into a Program Management role in the Microsoft Office organisation on the Engineering Knowledge team.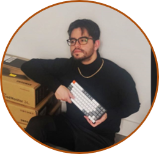 After graduating, Colin worked at DataCamp in NYC as the 8th employee; by the time he left a year later, they had 55 employees. He returned to Dublin, set up a development agency, scaled it to 7 employees, generating ~$60k per month on average, while getting his MSc. in Artificial Intelligence from The University of Edinburgh. After graduating he lived in Berlin, Paris, Barcelona, and NYC for a while, while thinking about what to do next. Colin is currently CEO of Audyo (audyo.ai); which is going through the Techstars Accelerator in London and has raised $250k since starting 4 months ago.
Clare McCormick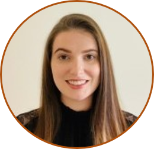 Clare qualified in 2016 and started her career in Deloitte one week after finishing her final exam in Computer Science. She has been working in Deloitte for 4.5 years and is a Senior Consultant acting as a senior tester on her current project. As well as this Clare manages the communications team on her account team of 95 people, organising all events, team briefings and communications on the account.
Annette Brennan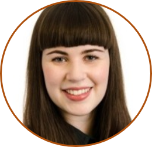 Annette has been working as a Technology Consultant since graduating in 2016. She initially joined the EY graduate programme, and worked with them in an enterprise architecture role for 3.5 years. Recently she took a new job with Accenture as a Cloud Advisory Consultant.
Romain Ducarrouge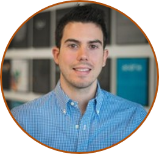 Romain studied Finance as an undergrad then started working in San Francisco and discovered SQL, Python and HTML/CSS and then decided to move to Ireland to study Computer Science for his master degree at UCD. At the end of the CS master he was applying for many roles in Dublin (this was not the most fun part!). Since graduating from UCD Romain has worked at Looker, a BI company, where he helped clients with SQL and technical questions in their support organization. He has now moved to Google in an engineering role where he helps ensure the product is robust by adding integrations tests, updating production code, fixing bugs…
Conor O'Kelly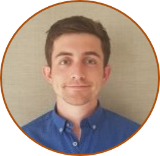 Conor studied Business and Economics at Trinity College before deciding to complete a Conversion Masters in Computer Science In UCD in order to change career paths. Finishing university in Dublin I worked as a Full-stack software engineer in banking in Murex in Dublin for 2 and a half years. At the start of this year, I moved to Canada to work in a new role in TaskTop focusing on backend Java development. My current role is focused on building new customer features, handling customer issues and mentoring junior engineers. Like all roles, there is a constant need to upskill and improve.
Roundtable Q&A
Here are the answers to some of the questions asked by current students at the roundtable.
Conor:  How do you deal with the feeling of imposter syndrome?
I think the first step to dealing with imposter syndrome is recognizing that nearly everyone, especially at the start of their career, suffers from it. Most companies, when they hire someone straight out of college, accept that it will probably take months before the new graduates become fully productive. Make sure you are getting feedback from your manager and coworkers as quality feedback helps you to feel grounded and know how to improve.
Annette:  How does your workplace deal with sexism/diversity issues?
Thankfully, personally I have not faced a huge amount of sexism in the workplace and anything I have experienced was probably due to lack of education on the subject. I believe most people want to do the right thing when it comes to this, often they just need some guidance.
Sexism issues are linked with diversity issues, which does not relate only to gender, but also to anything that differentiates us from one another, including ethnicity, age, education background etc. Diversity is something that is important for all of us, as it has been shown to lead to higher performing teams as they can draw from their individual experiences and achieve better outcomes together. From my point of view, it also makes the workplace a more enjoyable and fun place to be!
Companies today are aware of the importance of diversity in their workforce, and most have measures in place to achieve more diversity and also to educate their current employees on the subject. Sexism and diversity issues can be tackled in a top down approach where leadership fully buys into a company-wide approach.
When looking to apply for companies, you can look at their diversity strategy which should be just a Google search away. My current company is quite a diverse place to work, however, they also recognise there is still room to improve and this is reflected in our company goals for the next year.
Annette:  How can we confront bias/injustice without being labelled as a "troublemaker"?
Calling out bias/injustice is something we should all consciously make more of an effort to do and is something I have done a lot of in my work life (both formally by escalating issues to leadership, and informally at the lunch table with my peers).
Unfortunately, this can sometimes have negative consequences to the person who brings light to the issue, and this is something I have seen first hand. I think a key part of avoiding this is how you approach the subject with the person.
By ensuring you keep a level head and don't adopt an overly-defensive manner, you are more likely to convey your perspective clearly and have your concerns taken on board. Keep in mind there are also instances where something outright inappropriate can happen in the workplace, and you should never be made feel you cannot report these situations.
Most companies today (mine included) have a structure in place for making these complaints in confidence, and have policies in place to prevent negative kick back to the person who reports the issue.
Clare:  Do you have to act differently…?
Yes and no. Firstly be sure to be yourself but with a professional twist no matter what the setting. In many situations I have found myself out for drinks, at a party, at a wedding, etc. with members of the management team. I know myself that sometimes I let my guard slip in these situations and have been pulled up on it on occasion so I actively try to make an effort and watch what I say.
I have made great friendships with members of the management team but just don't forget at the end of the day they are still your managers and things that you say could inevitably trip you up.
Saying that though I am highly respected for being honest in work. If I don't know something I don't pretend that I do but I work hard to figure it out and if I need help then I'm not afraid to ask.
Be sure to remember that no matter if you are in a meeting, having a zoom call while sitting in your bedroom or out for drinks with work people just think before you speak
Clare:  Tips for presentations….
On another note I would like to mention that when you're presenting to a group of people or even just one person think about their business chemistry. Now this may be something that's only used in Deloitte but it's extremely helpful no matter where you work. The idea is to help you tailor your presentation to make it more effective. From working on the same client team for over 4 years, I know that if I'm having a discussion with my Partner then we start of chatting about the latest Love Island/I'm a Celeb drama for 5-10 mins and then jump into work, when I'm presenting ideas for events to the Directors I have to hit them with all the facts so that they know exactly what they're paying for and when I'm presenting to some of the managers they like a bit of a story to go with the facts, etc. Basically my point is to know your audience.
Shauna:  What is the biggest challenge facing the next generation of women in tech and how can they overcome that?
I would rephrase that question slightly and say the biggest challenge facing the next generation is working in a remote environment and how these changes impact workplace practices for the future.
When you are younger in a career you learn a huge amount on the job, from colleagues and from feedback. When working remotely there are fewer learning opportunities for those early in career and an obvious decrease in social interaction. A study in April found that 82% of Gen Z workers surveyed about remote work felt "less connected" while ~50% reported "having communication issues at work and trouble getting the resources necessary to thrive" [BBC, 2020].
In terms of remote working, specifically for women, a barrier to one's success may lie in an individual's communication of their career plan. After creating a career plan, honest conversations with mentors, sponsors and allies about how best to achieve your goals in the workplace is the first step.
When early in career, there are many nuances to consider and these differ in different workplaces as well as when remote; how best to approach asking for a promotion or what types of projects you should seek out to prove you have the right experience for the next job you want. All of this is so much harder to do virtually as you need to schedule time rather than have an organic conversation over a coffee or lunch. Getting comfortable with remote working is tough but being aware of pitfalls can help.
Shauna:  Tips for a great career…
Not being afraid to ask for help, being honest with yourself about what you want and seeking the right guidance on how to achieve your goals are things I have really had to work at and I know many others have too.
If you find asking for help difficult, pick out specific areas you want to work on like negotiation, presentation or seeking networking opportunities. Negotiating salaries or role changes, for example, are areas widely reported that women do less than men in many fields with some few cases showing women prefer to leave roles than negotiate. When given the prompt to negotiate, however, women and men are shown to perform equally. By giving yourself the prompt, being an ally to others and having your mentor's/sponsor's encouragement are all ways to begin to achieve your goals.
Colin: What advice would you give your younger self?
I'm still young, but the two concepts which come to mind are:
Think long term.
Long term thinking is a very effective way to trim away superfluous artifacts in your thinking, and acts as a forcing function for your actions. Whenever you're faced with making a "tough" decision, just imagine looking back from your deathbed — does the outcome matter? Do the "risks" involved matter?
By setting your sights on targets which are further away, you can take actions to get there, while everyone else is optimizing for the targets closest to them. Paradoxically, if you think in the long-term, the day to day will sort themselves out. People like Jeff Bezos are great examples of this. An examination of how he (and by extension, Amazon) thinks can be found in Brad Stone's *The Everything Store*.
Be T-shaped.
Success in modern life (and I guess any era) is a function of your ability to provide value to people around you. You can't effectively do this if you're not good at anything. Being T-shaped refers to going very deep on one topic, and knowing something about a lot of topics.
If you are an employee, and you become the "go-to" person for a given topic (e.g. Excel), you will become invaluable. More broadly, it is worth thinking hard about what you enjoy doing, and therefore what you will put more work into with less effort and to become the best at it.
Try out various activities — some of them will just "click". These are the ones that you should double down on and become world class at. This concept is expounded upon in Cal Newport's book *So Good They Can't Ignore You*.