W@CS Alumni Roundtable
In November 2020, we had the amazing opportunity to invite some MSc and BSc UCD Computer Science alumni back to our Alumni Round Table virtual event. We were joined by Shauna, Annette, Clare, Colin, Romain and Conor. Our alumni gave incredible insights into getting your first job, moving locations, moving jobs, and how social issues are being dealt with in the workplace. We'd like to thank all of our alumni again for giving us their time!
Shauna Dowling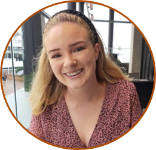 Shauna, after graduating from UCD Computer Science in 2016, completed a Masters in Supply Chain Management at UCD Smurfit in 2017. She has been working in Microsoft since then in a number of different roles both in Finance and Engineering. While working as a Tax and Trade Technology analyst she was the global reporting and analytics lead for Microsoft Trade. She has recently completed a postgraduate in Data Analytics from the National College of Ireland. Having moved to Vancouver in Feb 2020 she moved into a Program Management role in the Microsoft Office organisation on the Engineering Knowledge team.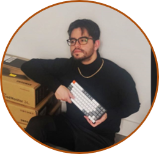 After graduating, Colin worked at DataCamp in NYC as the 8th employee; by the time he left a year later, they had 55 employees. He returned to Dublin, set up a development agency, scaled it to 7 employees, generating ~$60k per month on average, while getting his MSc. in Artificial Intelligence from The University of Edinburgh. After graduating he lived in Berlin, Paris, Barcelona, and NYC for a while, while thinking about what to do next. Colin is currently CEO of Audyo (audyo.ai); which is going through the Techstars Accelerator in London and has raised $250k since starting 4 months ago.
Clare McCormick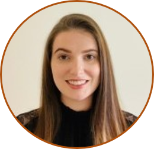 Clare qualified in 2016 and started her career in Deloitte one week after finishing her final exam in Computer Science. She has been working in Deloitte for 4.5 years and is a Senior Consultant acting as a senior tester on her current project. As well as this Clare manages the communications team on her account team of 95 people, organising all events, team briefings and communications on the account.
Annette Brennan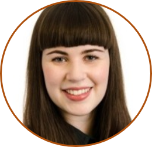 Annette has been working as a Technology Consultant since graduating in 2016. She initially joined the EY graduate programme, and worked with them in an enterprise architecture role for 3.5 years. Recently she took a new job with Accenture as a Cloud Advisory Consultant.
Romain Ducarrouge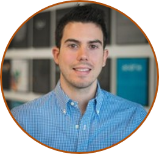 Romain studied Finance as an undergrad then started working in San Francisco and discovered SQL, Python and HTML/CSS and then decided to move to Ireland to study Computer Science for his master degree at UCD. At the end of the CS master he was applying for many roles in Dublin (this was not the most fun part!). Since graduating from UCD Romain has worked at Looker, a BI company, where he helped clients with SQL and technical questions in their support organization. He has now moved to Google in an engineering role where he helps ensure the product is robust by adding integrations tests, updating production code, fixing bugs…
Conor O'Kelly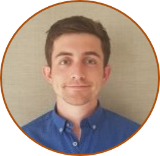 Conor studied Business and Economics at Trinity College before deciding to complete a Conversion Masters in Computer Science In UCD in order to change career paths. Finishing university in Dublin I worked as a Full-stack software engineer in banking in Murex in Dublin for 2 and a half years. At the start of this year, I moved to Canada to work in a new role in TaskTop focusing on backend Java development. My current role is focused on building new customer features, handling customer issues and mentoring junior engineers. Like all roles, there is a constant need to upskill and improve.
Back to the Future
CS graduates return to offer you their advice
On Thursday 13 February 2020, twelve CS graduates returned to the School to talk to students about their experience and offer advice and insights about future career choices.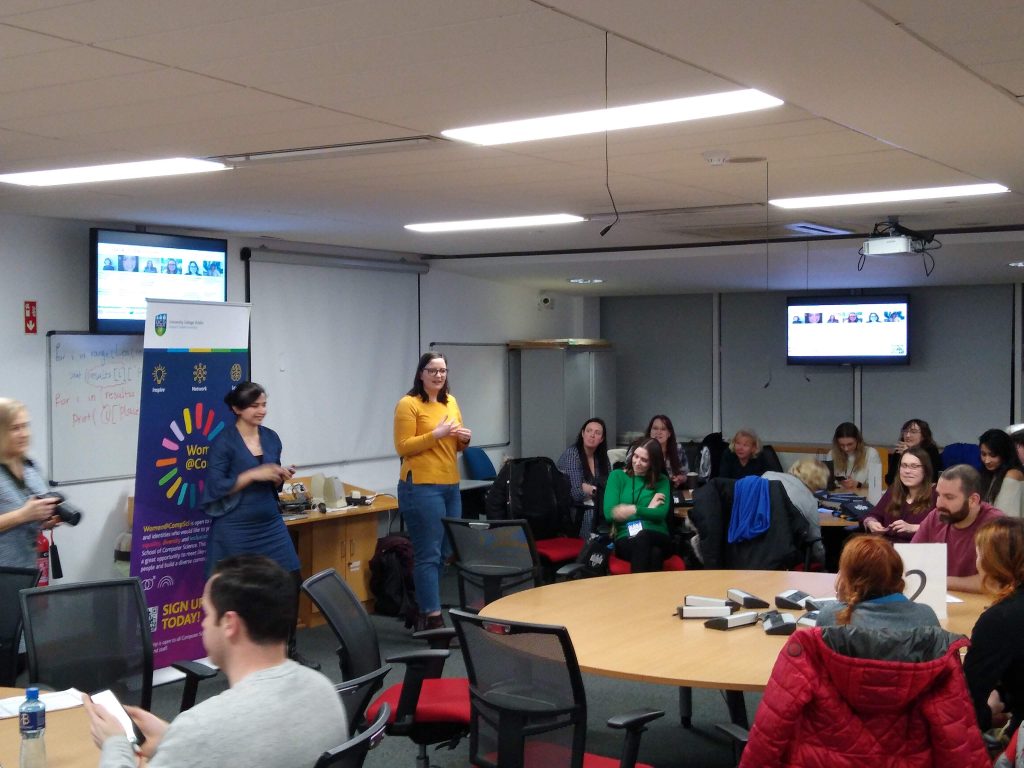 Graduates returning to talk to students were:
Patricia Loftus, Utmost Co, Front End Engineer 
Clíodhna Connolly, Deloitte, Net Developer
Nidhi Kamat, Microsoft, Program Manager 
Laura Shesgreen, Independent advisor, Non Executive Director 
Natalie Neville, New Ireland Assurance, Information Security Officer
Maire Regan, IBM Technical Lead on Watson Care Manager in IBM Watson Health
Anne O'Donnell, Fairview – Teacher
Christina Lynch, Microsoft, Technical Account Manager
Niamh Mc Eniff, Guidewire Software, Consultant 2
Sofia Tzima, ChangeX, Software engineer
Paula Dwan, Unum, Manager IT Delivery
Aideen Kenny, Metaphase Ltd
30 students came along for the evening, which was a great success. Associate Professor John Dunnion welcomed the alumnae and thanked the UCD alumni relations team for their support. Assistant Professor Dr Fatemeh Golpayegani (new staff co-chair of the W@CS group) invited the the alumnae to introduce themselves, and then they went out to chat with the students at their tables.  There was a great buzz as the alumnae and students chatted and we rotated the alumnae around the tables so everyone got a chance to meet and talk to each other.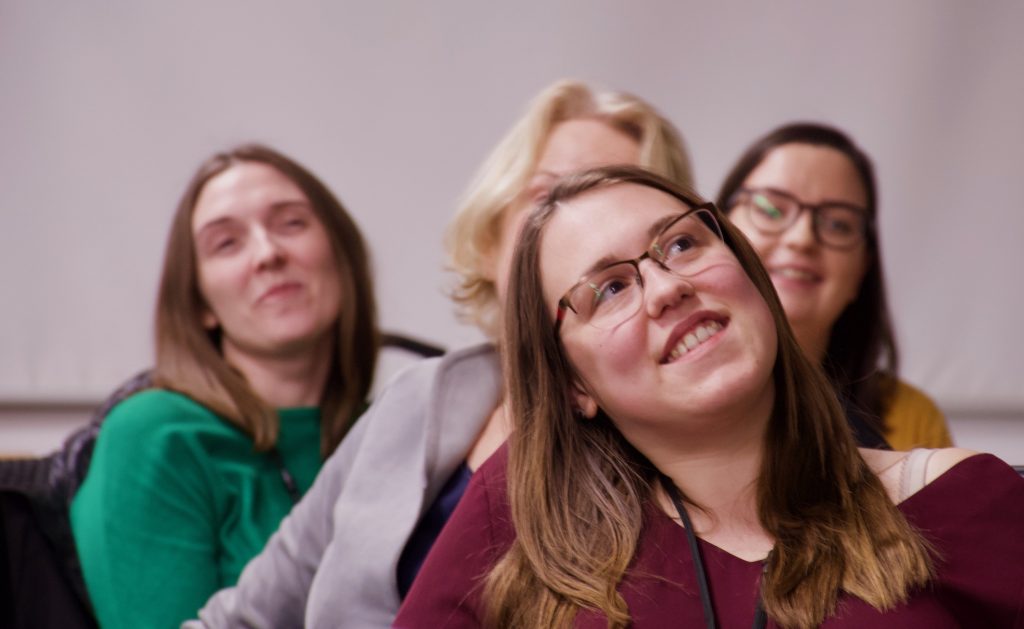 After an hour, Dr Golpayegani moderated a feedback session where the alumnae told us what they had heard and offered their thoughts and sage advice. Some common themes emerged:
managing interviewing nerves and dealing with rejection
finding opportunities, finding a job you love, if you are not happy you can move around
making your way in your career
don't feel you have to get your career right first time, you can change tracks!
you have to be the right person for the company and they have to be the right place for you
how to build your CV up
Following the feedback session, everyone stayed on for drinks and pizza and further discussions. The 12 visiting alumnae seemed to really enjoy meeting each other as well as the students.  Many of them are looking forward to returning on 2 April for our second Back to the Future evening!