Back to the Future
CS graduates return to offer you their advice
On Thursday 13 February 2020, twelve CS graduates returned to the School to talk to students about their experience and offer advice and insights about future career choices.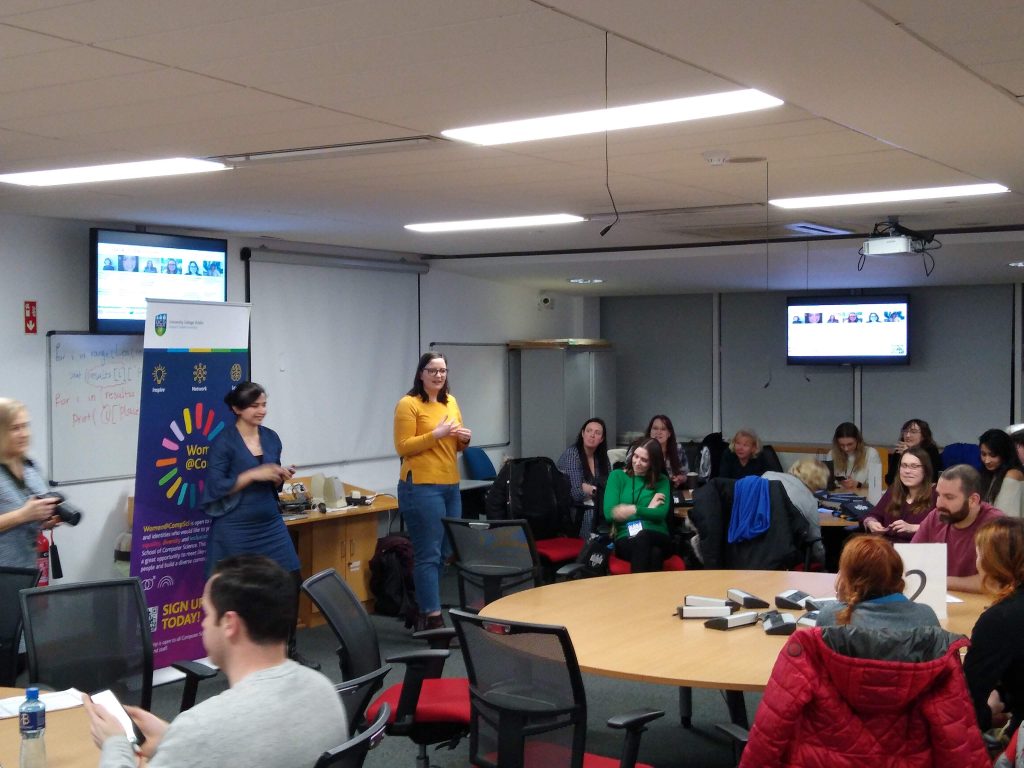 Graduates returning to talk to students were:
Patricia Loftus, Utmost Co, Front End Engineer
Clíodhna Connolly, Deloitte, Net Developer
Nidhi Kamat, Microsoft, Program Manager
Laura Shesgreen, Independent advisor, Non Executive Director
Natalie Neville, New Ireland Assurance, Information Security Officer
Maire Regan, IBM Technical Lead on Watson Care Manager in IBM Watson Health
Anne O'Donnell, Fairview – Teacher
Christina Lynch, Microsoft, Technical Account Manager
Niamh Mc Eniff, Guidewire Software, Consultant 2
Sofia Tzima, ChangeX, Software engineer
Paula Dwan, Unum, Manager IT Delivery
Aideen Kenny, Metaphase Ltd
30 students came along for the evening, which was a great success. Associate Professor John Dunnion welcomed the alumnae and thanked the UCD alumni relations team for their support. Assistant Professor Dr Fatemeh Golpayegani (new staff co-chair of the W@CS group) invited the the alumnae to introduce themselves, and then they went out to chat with the students at their tables.  There was a great buzz as the alumnae and students chatted and we rotated the alumnae around the tables so everyone got a chance to meet and talk to each other.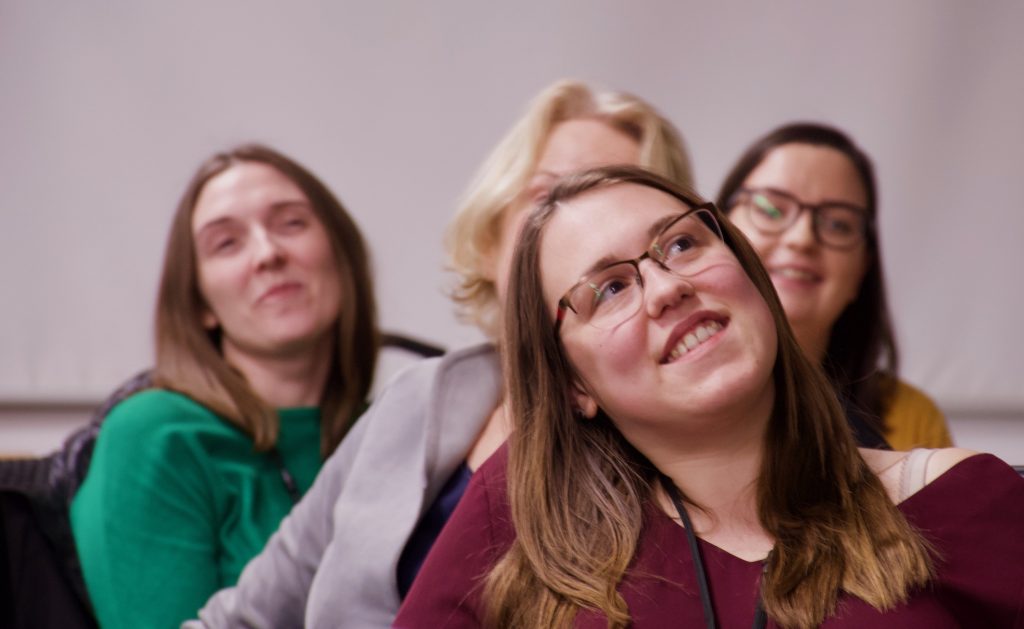 After an hour, Dr Golpayegani moderated a feedback session where the alumnae told us what they had heard and offered their thoughts and sage advice. Some common themes emerged:
managing interviewing nerves and dealing with rejection
finding opportunities, finding a job you love, if you are not happy you can move around
making your way in your career
don't feel you have to get your career right first time, you can change tracks!
you have to be the right person for the company and they have to be the right place for you
how to build your CV up
Following the feedback session, everyone stayed on for drinks and pizza and further discussions. The 12 visiting alumnae seemed to really enjoy meeting each other as well as the students. Many of them are looking forward to returning on 2 April for our second Back to the Future evening!